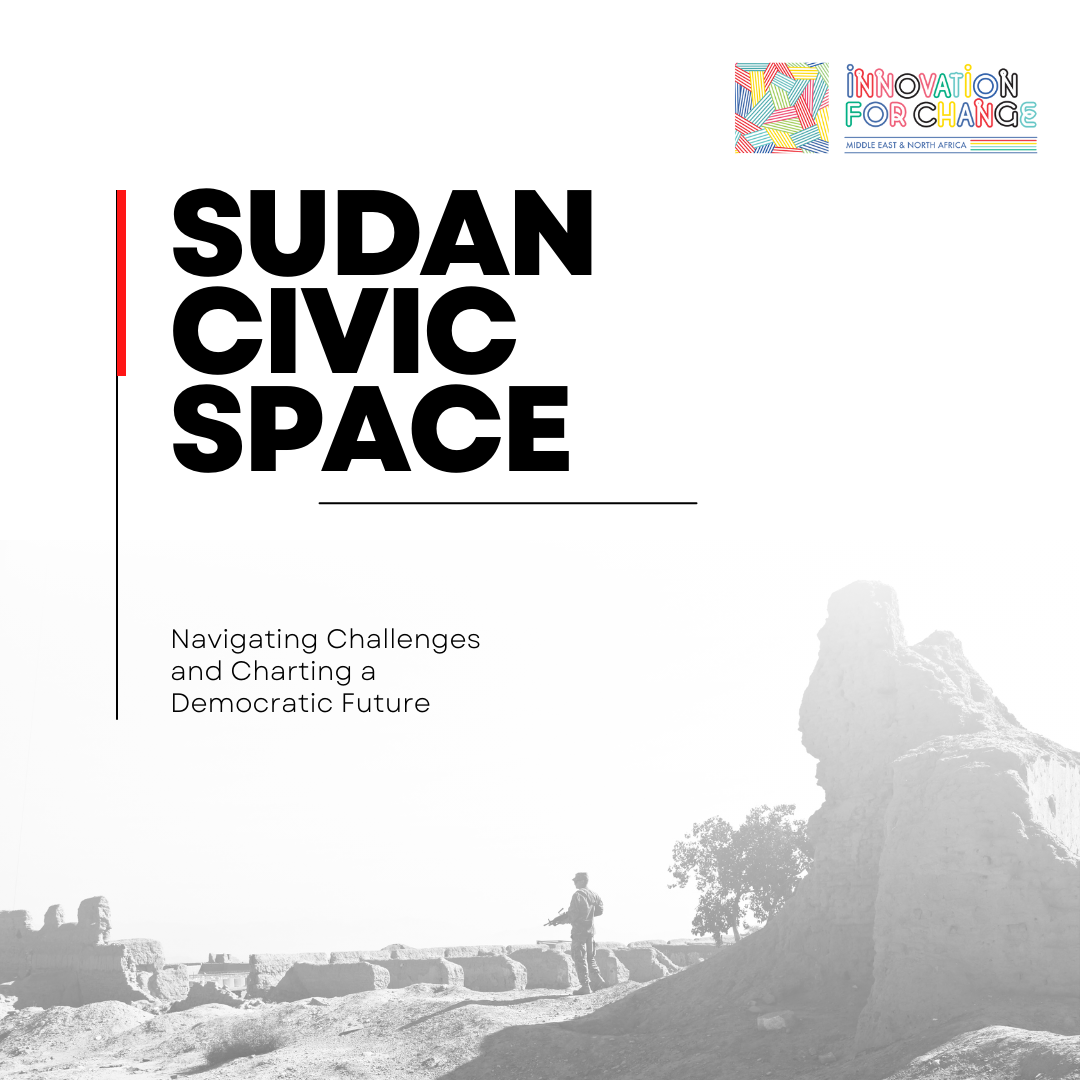 Sudan's civic space has experienced significant setbacks since the country's 2019 revolution. Although the revolution sparked hope for a democratic shift, the military coup that came in October 2021 left the nation in further civil rights ristrictions.
Due to the current situation in Gaza, while global attention is focused on cease-fires in Gaza, Sudan's internal conflict has intensified to a point that could have catastrophic consequences. Sudan still faces violence and injustice, despite a week of negotiations mediated by Saudi Arabia that ended with ambiguous promises to provide humanitarian aid but no ceasefire. Cease-fire violations by the military and paramilitary forces, especially the Rapid Support Forces (RSF), have resulted in a brutal crisis that is not gaining as much international attention.
Key Challenges to Civic Space in Sudan
Suppression of Peaceful Protests: The Sudanese military has a history of using excessive force to break up peaceful protests, which usually leads to casualties and substantial injuries. As a result, the people of Sudan have been discouraged from using their right to free assembly, and public dissent has been suppressed.
Arbitrary Detentions: Journalists, activists, and human rights defenders have all been the target of arbitrary detentions, frequently in the absence of warrants or solid evidence. These arrests are frequently used as a tool of intimidation and repression of dissenting opinions.
Media Freedom Restrictions: The military has put restrictions on media freedom in place, such as intimidation of journalists and website blocking. This has limited the public's access to information and made it challenging for independent media to report on delicate subjects.
Impact of Shrinking Civic Space
The shrinking civic space in Sudan has had a detrimental impact on the country's democratic aspirations. It has eroded public trust in institutions, stifled constructive dialogue, and hindered the development of a vibrant civil society.
In addition to growing social tensions, the silence of dissenting voices has made it more challenging to resolve the urgent issues facing the nation, like ethnic conflicts and economic hardship.
Path Forward for Expanding Civic Space
End Impunity for Abuse: Fostering an atmosphere in which civic liberties can thrive requires holding those responsible for violations of human rights accountable. This calls for an impartial, independent legal system that preserves the rule of law.
Preserve Freedom of Expression: A robust democracy depends on the protection of freedom of expression. This involves defending the freedom of the press, the right to peaceful assembly, and the right to information access.
Involve Civil Society: Human rights advocates and proponents of democracy rely heavily on civil society organisations. Developing a more inclusive and participatory democracy requires active engagement with civil society.
Promote Dialogue and Reconciliation: Addressing the root causes of conflict and promoting dialogue and reconciliation are essential for creating a more stable and democratic Sudan.
Although there will be many obstacles in Sudan's way of achieving democracy, increasing civic space is an essential first step. Sudan can create a more just and equitable society by defending the rule of law, preserving fundamental freedoms, and encouraging constructive discourse.
Sources: Washington Post, OCHA