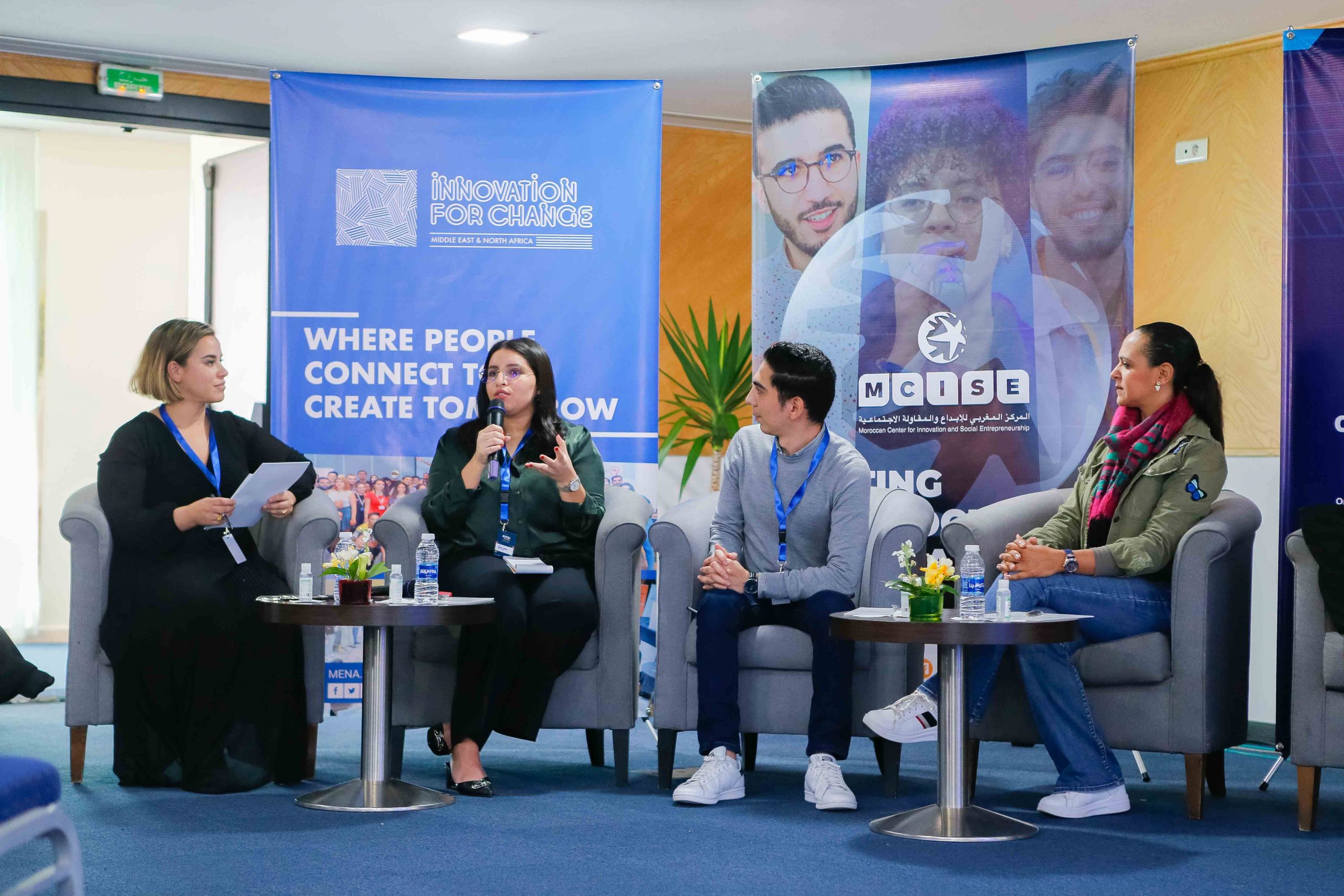 Related Activities
The event is tied to the general FITS festival, hosted annually by Wingu. The FITSi Morocco was an independently organized hybrid edition, the first of its kind in Morocco.
Objectives
Bring together technologists, experts, trainers and civil society members from different backgrounds, ages and countries. Share knowledge by experts and trainers with civil society aspiring actors. Prototype/tailor civil society projects with technology innovations/tools/approaches. Identify promising CSO ideas to further develop and mentor.
Activity civic goals
Not Applicable
Narrative summary
FITSi is a unique conference that sprung out of the Innovation for Change Latin America and the Caribbean (LAC) Hub and brings together civil society and technology to share innovative solutions for civil society. Capitalizing on their past work and programs on social innovation and in hosting innovation events, MCISE and I4C MENA team will host a FITSi event in Morocco to develop civil society generated social innovation prototypes; the prototypes will be focused on tools and approaches needed to facilitate civil society work on areas related to Big data and open data, organizational coaching, Online fundraising, Civic technology and Citizen Generated Data.
partnership_detail
As part of the Innovation for Change (I4C) global network, the Middle East and North Africa Hub was established in 2017 to be a network of people and organizations who connect, collaborate, interchange ideas, innovations, and resources, and learn together. With vast country coverage throughout the region, the MENA Hub plays a critical role in joining efforts with network members to open the Civic Space and overcome restrictions to civil rights of assembly, association, and speech in the MENA region, through Advocacy, Digital security awareness, resourcing, and knowledge management. Organized by MCISE Founded in 2012 by a group of people enthusiastic about social change in Morocco, the Moroccan Center for Innovation and Social Entrepreneurship (MCISE) is a not-for-profit organization dedicated to finding entrepreneurial and innovative solutions to every social challenge in Morocco. We believe that supporting social entrepreneurs with system-changing ideas can provide benefits for Morocco and the wider global community. In 2017, MCISE joined the Ashoka network of international change makers. Developed by Wingu It is a civic technology non-profit organization. Its multidisciplinary team promotes projects and social initiatives and maximizes their impact through a process of digital transformation and the implementation of innovative technological developments. With projects in more than 18 countries around the world, 40,000 people participated in its training events and workshops, developed 1,400 social impact digital solutions, implemented and developed more than 10 civic technology platforms.