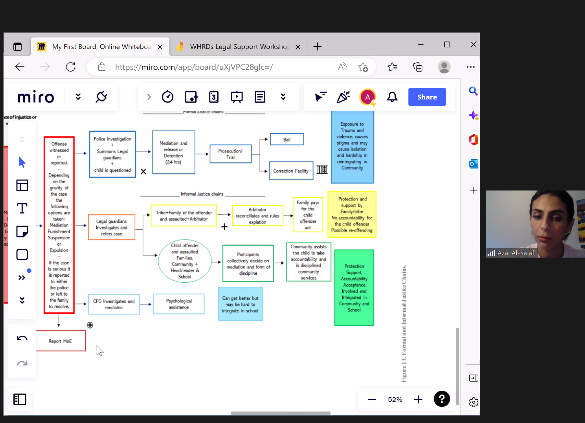 Objectives
To create a safe space for WHRDs in situations of attack and harassment.
Activity civic goals
Yes
Narrative summary
GCHR contracted Saloua Ghazouan Oueslati of ARTICLE19's MENA office and Haneen Bitar of the International Centre for Non-Profit Law (ICNL) to facilitate the legal support community of practice (CoP) on 17 October with 8 feminist lawyers and legal and gender experts from the MENA region, and prepare the needs assessment for the legal support workshops on 17 and 18 November, attended by 15 MENA WHRDs. At the workshops, Oueslati led 4 sessions and Azal Al-Salafi of the Peace Track Initiative in Yemen provided training on transitional justice. The training ranged between providing theoretical information on the topics covered in the two workshops, between practical exercises and interactive discussion sessions with the participants, storytelling and simulation.