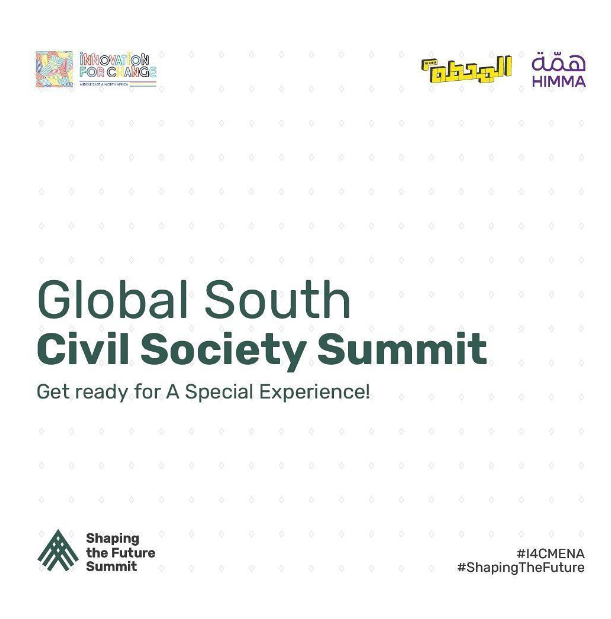 Objectives
To spark a collective, global, and authentic conversation on the future of civil society in global south countries through online events, a dedicated website, and a social media campaign.
Activity civic goals
Yes
Narrative summary
In this activity, the I4C MENA Hub and the Station worked to bring together thought leaders from global south countries, including members of the 7 Innovation for Change Hubs, to discuss learnings, hopes, and expectations for the future of civil society in the global south. From February 20 and February 23, 2023, 70 diverse voices from civil society organizations (CSOs) around the world from countries such as Mexico, Fiji, Sierra Leone, Yemen, Togo, Turkey, Colombia, Nigeria, Iraq, Morocco, Tunisia, Lebanon, Jordan, and South Sudan were brought together at the occasion of the "Shaping the Future: A Global South Civil Society" Summit. The gathering was named "Shaping the Future Summit." The participants represented diverse structures (CSOs, CBOs, grassroots, HRDs, researchers, development practitioners, and regional donors). Four online discussions were held, each featuring a different theme, and more than 100 people applied; around 70 people attended the four sessions from different parts of the world. Each session was led by a lead facilitator from Peace Paradigms Organization, in addition to representatives from I4C MENA Hub and The Station.