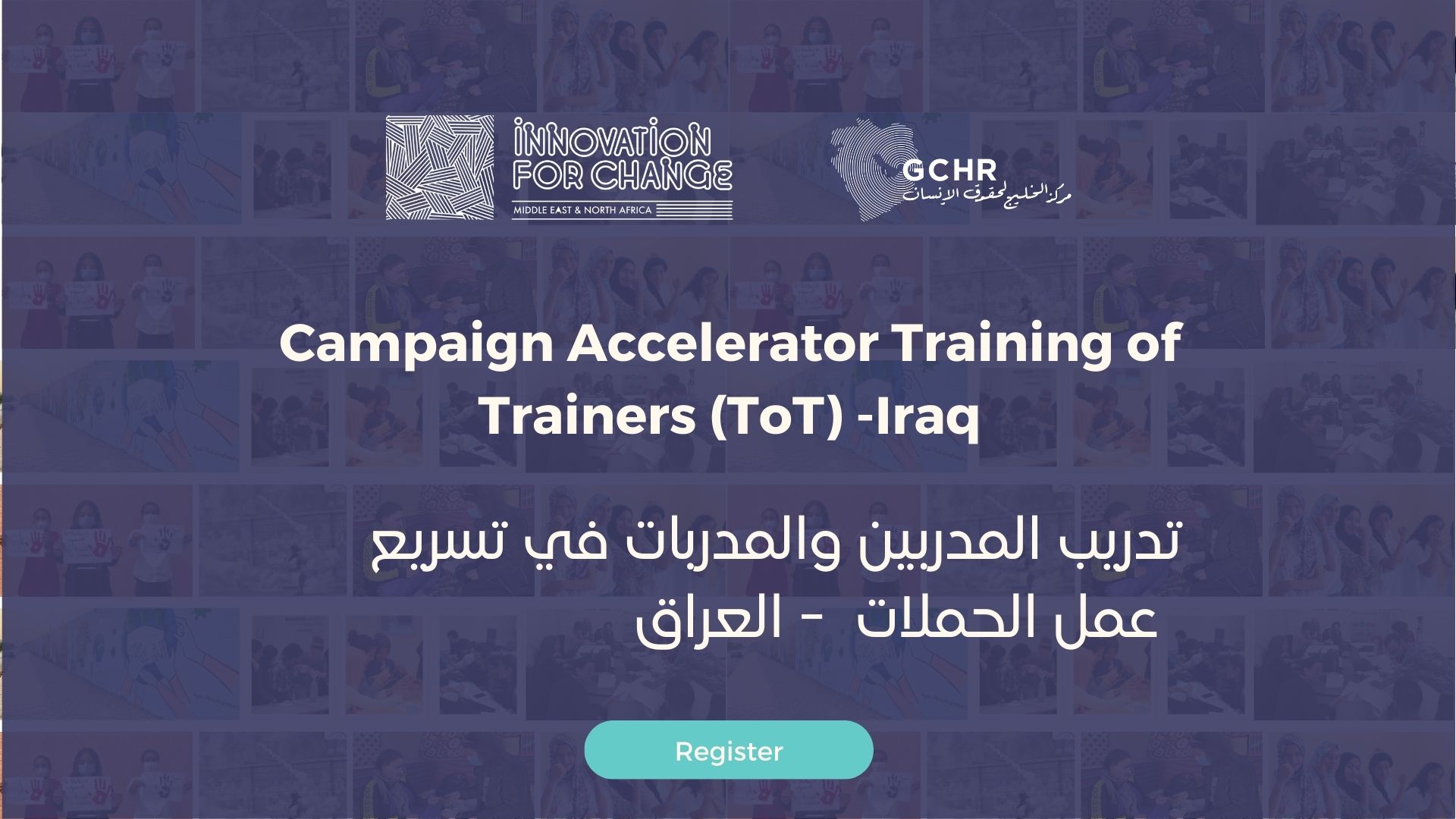 Objectives
To build the capacity of 15 Iraqi HRDs in designing and leading effective campaigns using the campaign accelerator design thinking methodology.
Activity civic goals
Yes
Narrative summary
On 6-10 July, GCHR and the I4C MENA Hub organised a very successful "Campaign Accelerator" Training of Trainers in Erbil, Iraq. The goal was to strengthen the capacity of CSOs and activists in Iraq to lead initiatives for an enabling civil society environment. 15 (8 women and 7 men) civil society representatives and HRDs were selected from different governorates in Iraq. Two trainers led the workshop using the MobLab Campaign Acceleration designed by I4C MENA. Three problems were chosen (online extortion, freedom of speech, and climate change policies) and 3 solutions were created. As a result of the training, four grant applications were submitted to implement innovative, community-based, effective campaigns in Iraq, and two were selected. The participants rated the workshop very highly with 80% choosing 8-10 in response to the question to what extent did the training respond to their expectations. All but one of them said it was very likely or highly likely that they would carry out the training themselves for their network.