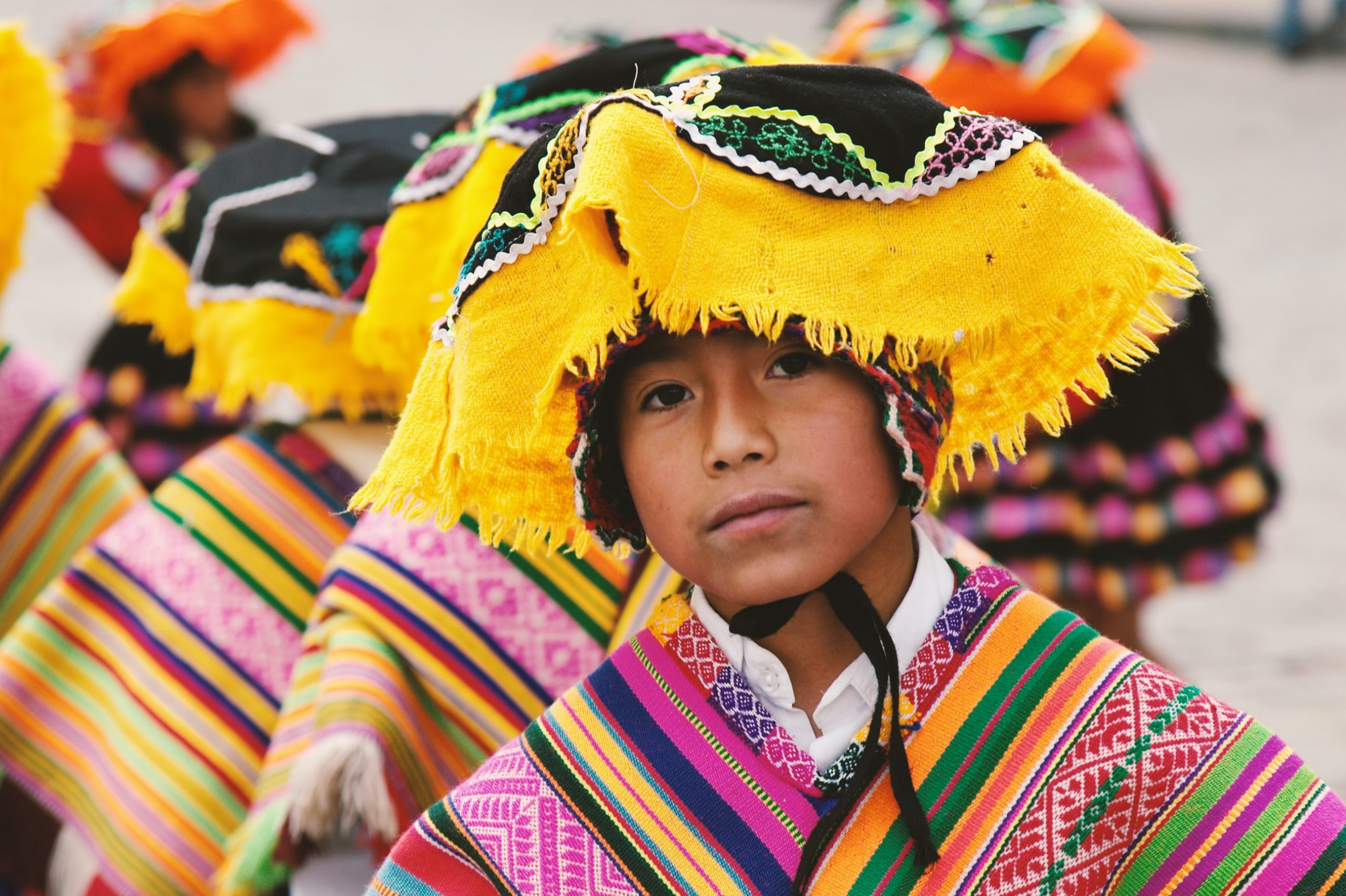 Civil society organisations (CSOs) barter products, knowledge and services through first-of-its kind platform for Latin America and Caribbean
When Asociación Alianza Norte 6 , a non-profit  in Guatemala that has very little financial resources and a few staff and volunteers, needed to make a video to raise much-needed funds to promote their community projects, they turned to ComuniDAS.
The first-of-its kind site in Latin America and Caribbean (LAC), created by Innovation for Change (I4C) LAC Hub, is based on the sharing economy and lets civil society exchange products, knowledge and services entirely for free. 
"Thanks to the videos produced for us by community youth movement TACCES MOV, we were able to carry out a campaign to raise the money," said Jorge González who coordinated the video project for Asociación Alianza Norte 6. The charity focuses on helping create peace among different organisations in Guatemala.
ComuniDAS is aimed at taking advantage of the numerous untapped resources that exist, and to counter the move by restrictive governments blocking access to funding for numerous groups in the region. Through www.comunidas.org  organisations can swap skills including information analysis, training in creating and disseminating videos, strategic communication, fundraising and political advocacy, plus join free workshops on teen and child violence, among other topics. Users search for groups offering the service that they require, filtering this by name, organisation, and country on the platform, published in Spanish and English. Organisations are expected to give back to the one helping them, although this does not have to be immediately. 
Donor funding is difficult to access and almost always insufficient to meet the needs of organisations. Many of the 86 CSOs registered with ComuniDAS, which include Counterpart International and the Network of Sustainable Partnerships in Africa, Asia and America,  have been hit hard by the current global pandemic.  
"But during it we can exchange services instead of buying and selling," said Mr. González. 
ComuniDAS not only lessens the financial burden through the exchanges it offers, it also supports camaraderie and trust-building in civil society. 
"You get talking about your work and building networks – thereby mitigating instances where you work in silos – which is a challenge in the sector," said Julissa Guerra from the LAC Hub. They describe the platform as a "matchmaker" for civil society needing resources. 
Launched in 2017, ComuniDAS, a combination of two Spanish words, "comunidad" (community) and "dar" (giving), adapts the idea of the sharing economy, or collaborative assumption or peer-to-peer (P2P) as they are known, for civil society's benefit. The idea was the brainchild of civil society leaders who attended an I4C co-design workshop in Panama in March 2016. After the session Ouishare, Centrico Digital, and CDI Chile began working on the platform.
 The original target audience was civil society, but this is being expanded to include the private sector, in a bid to tackle mistrust between it and CSOs. Private companies will soon have the opportunity to enable their employees to volunteer with one of the organisations part of the ComuniDAS network. Organisations will be able to invite companies to offer rewards in exchange for voluntary work hours.
Building collaboration and trust through tech
Mr. González discovered ComuniDAS after attending an I4C Innovation Lab in Guatemala in October 2017, where the idea was presented. He registered with the platform during the workshop and was excited to meet representatives from TACCES MOV, a small community movement that works on video production in vulnerable communities. They were also registered and offering their services in Guatemala City. 
"I was not familiar with the concept of the sharing economy when I began using ComuniDAS, but we can use the model that I4C have pioneered through ComuniDAS to join forces as civil society and help each other," he said.
The two organisations began working together in 2018. 
Research shows that the LAC region is greatly impacted by a weak philanthropic and volunteer culture, affecting organisation's projects and their credibility. Meanwhile lack of financial resources persists, with Organization for Economic Cooperation and Development (OECD) data showing the LAC region has been one area which has least-benefited by government aid.
Margarita Abascal, the co-founder of Plataforma por la Transparencia de las OSC, an organisation in Guatemala that works on issues including violence and civil rights, said that they were planning on using ComuniDAS to share their knowledge and experience in communication and directing projects. 
"It's an innovative program and a nice way of working together to share knowledge to do good and learn things," she said. 
Yabed Contreras, co-founder of the Peru branch of Ouishare and an entrepreneur and activist, said that the platform was based on collaboration and trust, two universal concepts that have a very long history. 
"Look at the Incas – they based their life on collaboration and expanded their empire and territory through it and not through war," he said.
"Technology allows us to scale up and make things more efficient, but it won't be useful without trust and collaboration." 
Julissa Guerra, from LAC Hub, said thatComuniDAS has helped to spark solidarity and collaboration among CSOs and greater engagement with broad groups of citizens, which is vital in the region.
"Almost 80% of Latin Americans say that a third party cannot be trusted, according to the Latin America Open Data Barometer," she pointed out. 
Gerardo Torres from the Hub said that ComuniDAS is giving an opportunity to NGOs in LAC to consider alternative funding models so they're not so dependent on traditional donors.
The platform won the popular vote at the Society For International Development-Washington Chapter (SID-Washington) Innovation Competition held in Washington, D.C. in June 2019, for innovative solutions from civil society. 
The LAC Hub is now working with the MENA Hub to develop a second version of ComuniDAS, which will be available in Arabic.
"Our dream is that in the future there will be global exchanges, for example, between CSOs in Honduras, Egypt and other countries," said Mr. Torres.