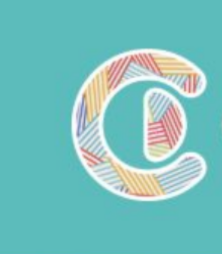 ComuniDAS, is a unique platform based on the sharing economy and the first of its kind site in the LAC region. It lets members of civil society exchange products, knowledge and services rather than pay for it. It aims to take advantage of the numerous untapped resources that exist, and to counter restrictive governments blocking access to NGO funding in the region.
Through www.comunidas.org, organisations can swap skills including information analysis, training in creating and disseminating videos, strategic communication, fundraising and political advocacy, and join free workshops on teen and child violence, among other topics. Users search for groups offering the service that they require, filtering this by name, organisation, and country on the platform, published in Spanish and English.
Launched in 2017, ComuniDAS, a combination of two Spanish words, "comunidad" (community) and "dar" (giving), adapts the idea of the sharing economy, or collaborative assumption or peer-to-peer (P2P) as they are known, for civil society's benefit. The idea emerged from an Innovation Lab hosted by Innovation for Change in Panama in 2016 for 45 CSO leaders.
They discussed the difficulty in accessing donor funding and that it is almost always insufficient to meet the needs of organisations and the siloed ways of working in the sector hampered sustainable change. Together they engineered a solution: ComuniDAS
Today, there are 86 CSOs registered with ComuniDAS. The platform not only lessens the financial burden through the exchanges it offers, it also supports camaraderie and trust-building in civil society.
The original target users were civil society, but this has now been expanded to include the private sector, in a bid to promote partnership between it and CSOs. Private companies now have the opportunity to enable their employees to volunteer with one of the organisations part of the ComuniDAS network. Organisations can invite companies to offer rewards in exchange for voluntary work hours.
The platform won the popular vote at the Society For International Development-Washington Chapter (SID-Washington) Innovation Competition held in Washington, D.C. in June 2019, for innovative solutions in civil society. The LAC Hub is now working with the MENA Hub to develop a second version of ComuniDAS, which will be available in Arabic.