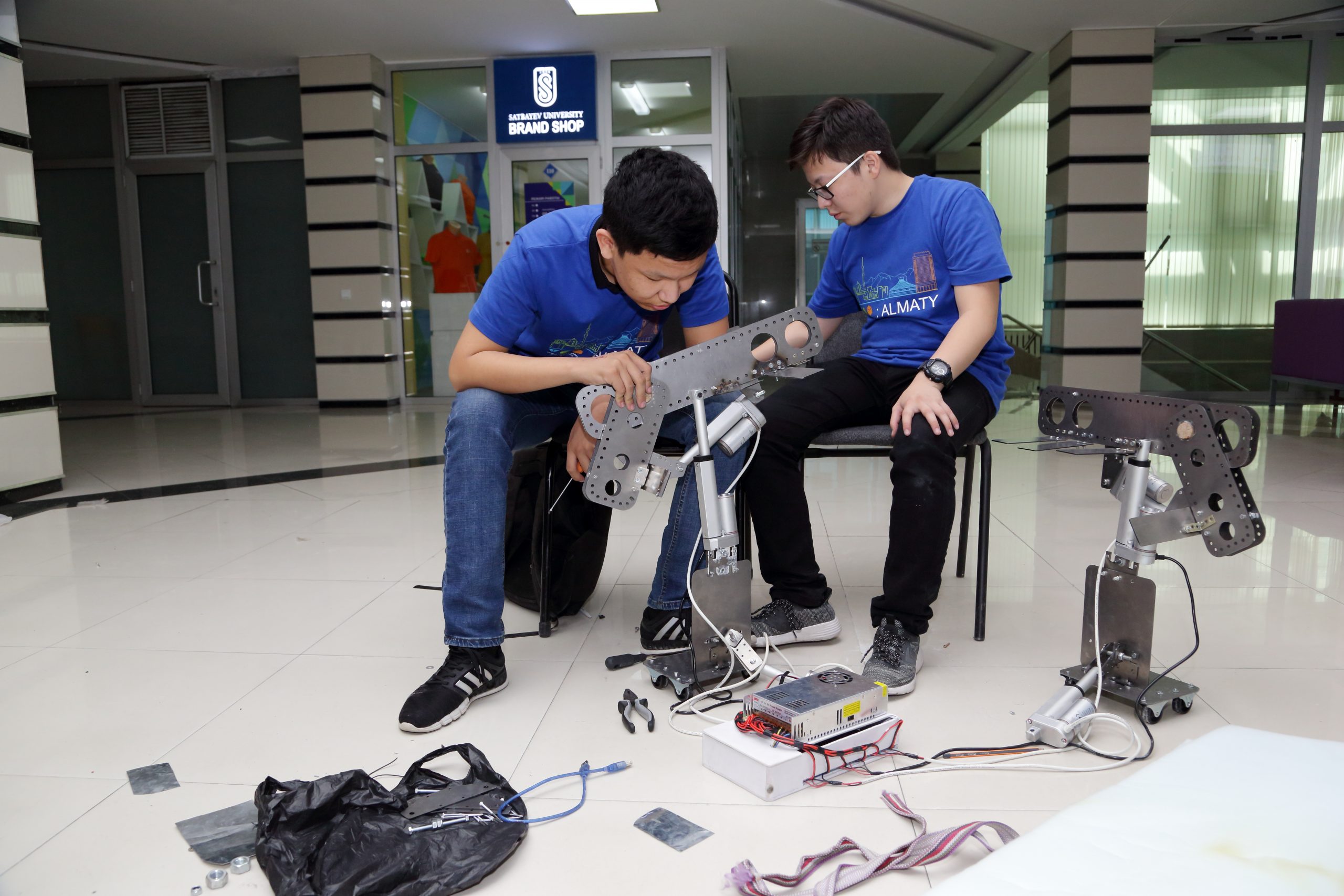 Low-cost devices invented at I4C Central Asia Hub's disability "make-a-thon" transform lives and promote a more inclusive civil society
It's a tiny box but contains a powerful device – a screen displaying a Braille alphabet prototype which can allow blind and visually impaired people to learn how to read. Containing a joystick and menu, holes with symbols, and a headphone plus microphone, it comes with a test which users can take to practice their skills.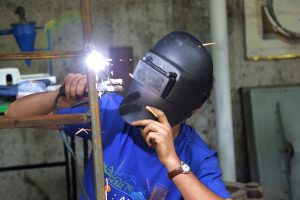 "Robotrek Aktau", named in honour of the Kazakhstan city where its creators hail from, was designed by a team including students, IT specialists, medical staff, engineers and others, some of them with disabilities, and scooped the top prize at the Innovation for Change (I4C) Central Asia Hub's "Make-a-thon" during its 2019 Innovation Festival.
I4C Central Asia Hub are pioneering innovations within civil society in the region which enable citizen participation. Nearly 60 participants from four countries competed in the three-day event held at Satbayev University in Almaty, Kazakhstan, to create devices offering people with disabilities more opportunities. Teams from Kazakhstan, Kyrgyzstan, Tajikistan and Uzbekistan plugged away to invent 10 low-cost solutions easy to use and manufacture – some of which are being used today.
The goals of the make-a-thon were to offer innovative tech solutions to Central Asia's civil society by uniting it with the tech sector, and create a better community and improve accessibility for people with disabilities using tech solutions.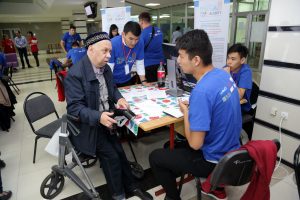 It consisted of two stages. In the first, the teams met with people with disabilities to brainstorm ideas. In the second, they were given equipment and a specific figure for the cost of a gadget, with just 72 hours to make it. Other entries included "Hot Wheels", a universal vehicle automation device for people with musculoskeletal disorders, by a team from Kazakhstan. It can be quickly placed upon any conventional mechanical wheelchair and controlled with the help of a phone app. This is an annual event and will focus on different challenges, every year.