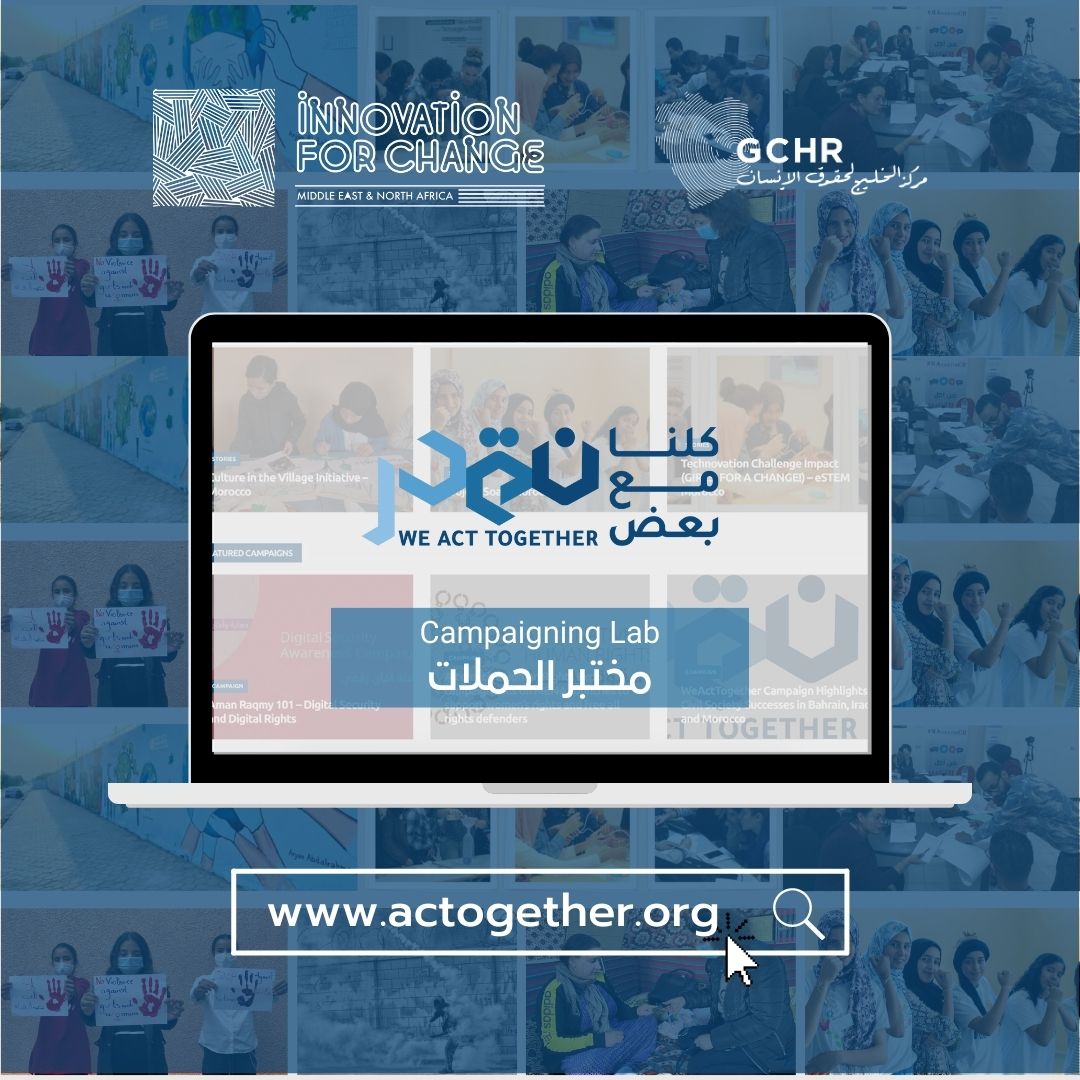 Related Activities
We Act together
Objectives
Building a Campaigning Lab Digital tool Launching a Blog/Knowledge Base where I4C MENA, GCHR, the project's regional partners, and the final users of the Campaigning Lab can share their knowledge, experience, and best practices, and learn from each other, and build a regional reference in campaigning and advocacy.
Activity civic goals
Yes
Narrative summary
support MENA human rights defenders in their work and to respond to civic space constraints in the region. These tools and tactics will include building effective counter narratives to the dominant, government-led negative perceptions created around CSOs' work among MENA communities, in part by using content on their achievements and success stories through a regional online campaign. Members of the MENA hub will participate in developing and leading strategic advocacy efforts as well as in planning solidarity and action campaigns with MENA HRDs. Mobilizing MENA people to act together and make the case for activists has a huge impact on what campaigning and mobilisation can look like in the region. This strategy sets out how the I4C MENA Hub members can influence and bring change so that CSOs and HRDs rights are respected, recognized and valued in MENA countries, in addition to making the case for their work.